ESD
Electrostatic discharge. AECO's custom engineered system provides an unequalled variety of RC models, fingers, voltage levels, and pulse durations.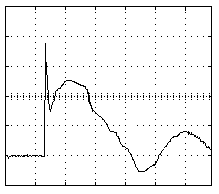 ESD testing is typically performed in accordance with: IEC 801-2, IEC 1000-4-2, EN 61000-4-2 and MIL-STD-883. Additional capabilities are available on request.
HOW CAN WE HELP?
Whether you're looking for a standard test or have a unique testing problem, we can help. We have the experience that you can rely on and the creativity to solve your problem.